Language Lab
---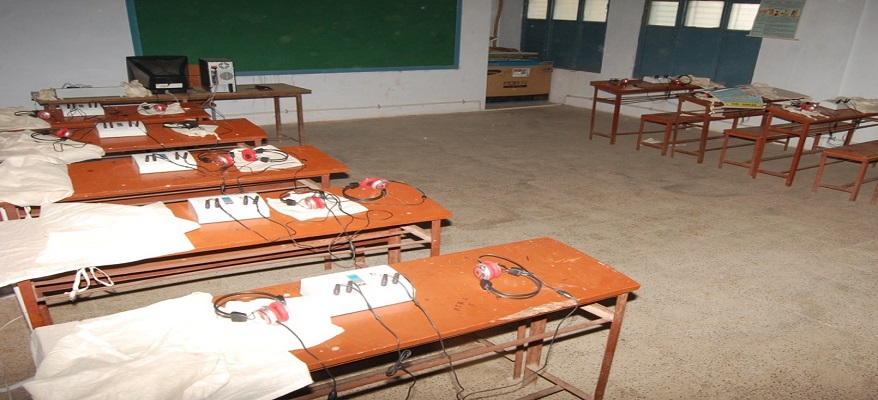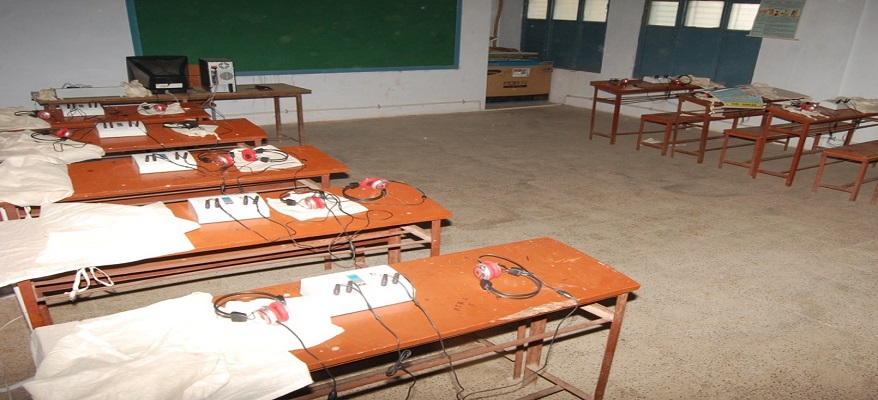 ---
Use of instructional resources provides first hand experience in observational and manipulation of different materials pertaining to the subject. It is also helpful in developing interrogative and analytical skills necessary for research work. In addition five objectives can be acheived through Lab based learning.
---
Skills: Develops manipulative, inquiry , investigative organisational and communicative skills.

Concepts: The use of of interactive equipments like head phones and mic is very helpful to the teacher in clearing phonetic concepts of different languages and teaching the language using both phonetic and comprehensive techniques. Moreover the teacher is able to receive immediate feedback from the students to assess how far his/ her teaching methods have been successful.

For the student the use of language lab technology has greatly helped to enhance their linguistic capabilities and also to receive immediate solutions to the problems faced during the teaching process. Also, there is an opportunity for the learner to show their literary and understanding capabilities through the medium of charts, computers and multi media equipments.

Cognitive abilities like critical thinking, problem solving , analysis and synthesis are enhanced.

Understanding of the nature of the subject under study is gained. Laboratory sessions help to understand the working and practical application of different aspects of the subject both in the classroom and in daily life. Helps students to develop a positive opinion about the subject. Helps in understanding the inter relationship among different subjects like maths and nature, science and technology, education and technology.

Attitudes: like curiosity, objectivity interest, precision, like or dislike of the subject, collaboration and responsibility are very much in use in almost all practical sessions.

The use of instructional resources has the potential to help the teacher to explain new concepts clearly resulting in better understanding and improved class performance. Thereby boosting the morale of the teacher as well.Instructional resources help in capturing the students attention and interest.

The impact the instructional resources have on the teaching and learning process will depend on how it is presented and used by the teachers. It will also require the teacher to use his/her own creativeness and innovation to extract the full potential of any instructional resource.